We're sorry if just reading this recipe is making your mouth water, but it really is very, very good. Ideal either as an accompaniment to your favourite roast it's also very good as a side dish for a creamy pasta recipe. Enjoy.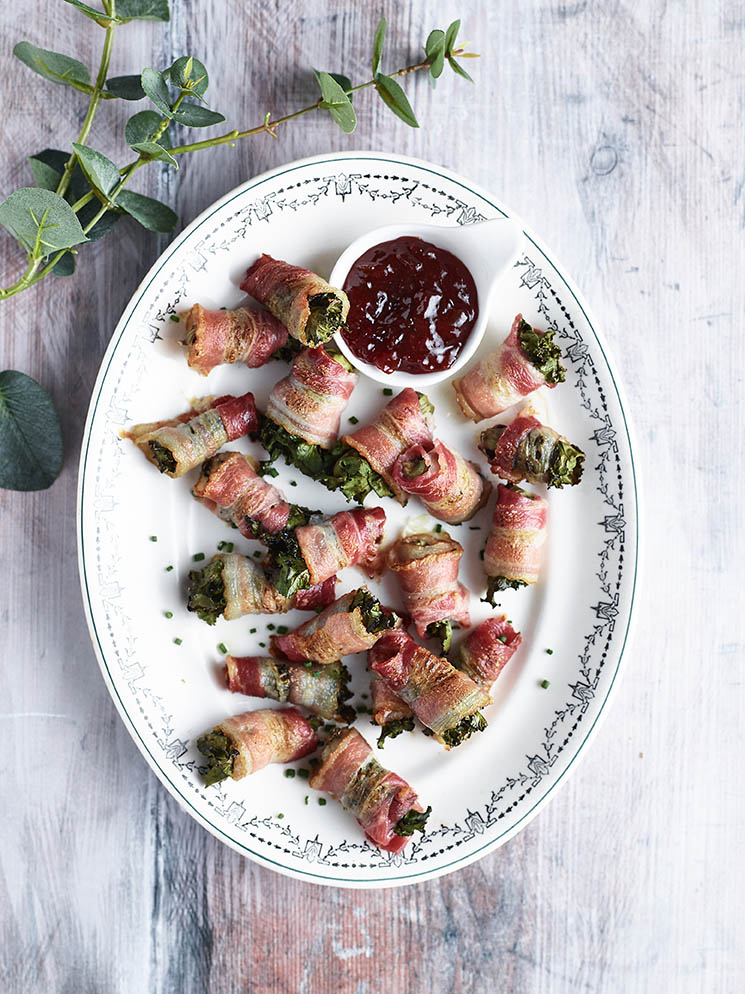 30 Individual Kalettes®
30 Slices Streaky Bacon / Parma Ham
Crushed Black Pepper
Trim the Kalette roots to remove any woody, dried ends.
Wrap the individual Kalettes® in bacon or Parma ham.
Season with black pepper and roast at 160-degrees for 15 minutes.
Serve.
More delicious Kalettes
®

recipes for you to enjoy…